Menag a trois
Menag a trois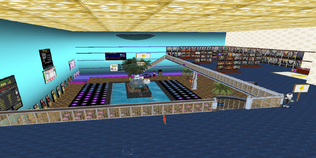 Owners/Managers of the Land
Edit
Sasha Neko (stewart9)(Owner)
Clothes optional relaxing hangout with shops
No Devil, Reel Wild linked to contest boards
Money Vaults
Gamer ATM's and more
Free Lindens
<P3> Clothing affiiates and much more.
RISE Game Items in Location
Edit
Star Hunting - Yes
Star Fishing - Not Available
Misc. Info
Edit
No stealing, No flying, No Drama
Ad blocker interference detected!
Wikia is a free-to-use site that makes money from advertising. We have a modified experience for viewers using ad blockers

Wikia is not accessible if you've made further modifications. Remove the custom ad blocker rule(s) and the page will load as expected.