Home
Talk

0
34pages on
this wiki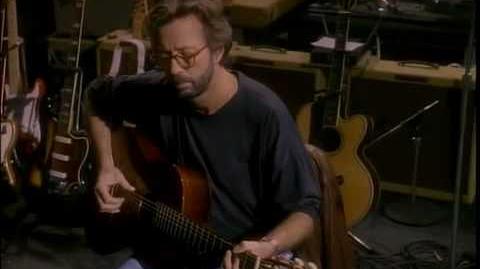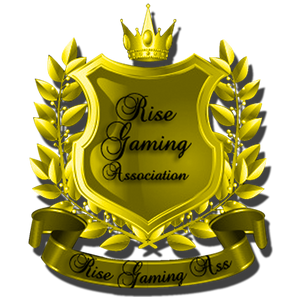 Rise Events Feed - Flushed Away!
Flushed Away is Rise's Favorite Event in Rise Star Gaming. It involves players battling each other on the Rise Giant Toilet!
They are to pray that they will not be "flushed away" (as in, the one pulling the lever to flush the toilet.)
When a notice is sent out from any staff member, which includes Rise Flushed Away Hosts, it will be time for Rise's Favorite Event ever!
Current Roster of Flushed Away Hosts
Warden Stillwater (wardenstillwater Resident) - Inactive between 11/27/2014 - Late 2015
Clea Dragonblaze (Clea Soulstar)
Matthew Dragonblaze (matthewdragonblaze Resident)
Emerald25 Resident
Raveyn Charisma
Janice Lavender [Applied & Approved December 5, 2014]

Can you handle the pressure and be a Rise Flushed Away host? Tell us and we might ask test you to host
Rise Flushed Away - Host Applicant Requirements
Have a very appropriate social attitude towards players!
Must have passed an interview in one of two ways:

Adding Warden Stillwater on Steam and doing a Steam Interview [1]
Messaging one of the moderators and having them interview you.

Must have been in Rise Star Gaming for several weeks. If you are an alt PLEASE let us know.

Events happen when funding and players are available.
Rise Flushed Away Event Regulations
This is NOT considered a skill game or a game of chance because it does not cost anything to attend these events!!
A host must have a role with the ability to send notices! Please ASK a senior moderator to acquire this role!
1) First, the host must send a notice (after wording it correctly)
2) Assemble all players outside of the Rise Toilet bowl. NOTE: If a player is banned from the toilet zone, please tell them to contact the moderators!
3) When enough players show up, the event begins. All players make a circle around the toilet, while the host of the event heads to the toilet lever.
4) Rules are dictated as such below:

All players call out a number in the range that the host provides. (For example, if there are 12 players, it will be 1-12)
Numbers are first come, first serve, and lag does not carry any grace period for events.
After all numbers are selected and the host has all recorded numbers:

The host randomly picks a player and tells them to pick a number 1-10.
This number declares how many numbers will be randomly picked.
The host then runs the randomizer the amount of times the player wants it rolled. (for example, if player says 7, it will be rolled 7 times from 1-12)
The player who gave the number 1-10 must go in the center first.
If the number does not match the flush number, the host will say "SAFE".
If you are "safe" the player who was last in the center chooses another player that is not safe to go to the center.
Play continues until the player with the flush number is on the center.

If the flush number matches your number, the host pulls the lever to flush you in, and you get the last prize announced after you flush the toilet.

5) The fun is not over - for you yet. If you get flushed have to join the host next to the toilet lever next!

Play will continue to run the same procedure listed in Step 4.
The only difference is that if the flush number matches, the host will IM you (make sure you do not have host blocked) to tell you to flush the toilet!
To promote community interaction with this event, to claim a Flushed Away prize, you have to flush the toilet once(1), unless you are in the final 2.
(1) Note: This only applies if you can stay - If you have to leave immediately before you flush, tell the host. Then the host takes over the duty of flushing the toilet and you'll get paid.

6) When we are down to 2 players, the host requires both of them to be in the center. A random number from 1-20 is then drawn. The last two players must pick odd or even. Whoever says the correct answer wins the jackpot. But, the fun is not over - whoever was last eliminated gets to do a fun surprise...
7) The player who wins the jackpot gets to flush the host into the toilet at the end!
Rise Staff members are allowed to join the events, Hosts cannot join the event due to them being the first one to Pull the Lever.

Everybody has a fair chance in this game. Don't believe us, look at the list of winners below?
We have paid over L$ 25,000 in fun prizes on Flushed Away, making this the most popular Rise Event in history.
Did I mention that the Rise Toilet also makes flushing sounds? (lol)
Flushed Away - Rise Jackpot Winners (Since May 14, 2014)
| Name | Prize | Date of Event |
| --- | --- | --- |
| Ace Raghilda | L$ 900 | May 14, 2014 |
| Cameron Sitoko | L$ 500 | May 14, 2014 |
| Willow (mia.sorrelwood) | L$ 375 | May 15, 2014 |
| Raveyn Charisma | L$ 500 | May 15, 2014 |
| Willow (mia.sorrelwood) | L$ 425 | May 16, 2014 |
| Jaimee Helendale | L$ 1,000 | May 16, 2014 |
| Mocca Viper | L$ 350 | May 16, 2014 |
| KatrinaElizebeth Karu | L$ 750 | June 18, 2014 |
| Tyshawna Luv | L$ 500 | June 22, 2014 |
| Shoppy Sugarplum | L$ 400 | June 24, 2014 |
| Dalia Deluxe | L$ 400 | July 13, 2014 |
| Azura89 Resident | L$ 1,500 | July 20, 2014 |
| Kalmi Quintessa | L$ 500 | July 23, 2014 |
Welcome to the Rise Gaming Wiki!
Rise Star Gaming are two gridwide games that will be hosted in Second Life. Run publicly by the company Rise Star Gaming Association, this will be the newest gridwide gaming community sought out by people wanting to have a great time.
Visit the Rise Star Gaming Association Marketplace: Click Here
Rise Star Gaming has one goal: To provide a way for newcomers who are 14 days or older a way to make linden dollars. Linden dollars is the virtual currency that Second Life uses.
What does Rise Gaming mean?
Really
Interesting
Social
Experience
Rise Star Gaming Product Pages
Need some help as a landowner or player? Contact our in-world staff for help! See the Rise Staff Page for more information!
Newcomer Players/Info Directory
Guides/Support Help
Rise Social Group Titles
Want to earn a unique title you can show off? Or want to know the titles we use?
✯ Rise Player ✯ - Default title for all gamers - the Everyone Title
✯ Rise Mod ✯ - Moderator title for Rise Staff in Rise Social Chat
✯ Rise Senior ✯ - Senior Management title for Senior Management
✯ Fish Expert ✯ - Reach Level 40 in Rise Star Fishing
✯ Fish Master ✯ - Reach Level 80 in Rise Star Fishing
✯ Hunt Expert ✯ - Reach Level 40 in Rise Star Hunting
✯ Hunt Master ✯ - Reach Level 80 in Rise Star Hunting
✯ Rise Owner ✯ - Unique owners title (to those who run/make this game)

✯Star Veteran

✯ - Tag for those who supported me in the Crusade era.

St

✯r Event

Queen

- To female avatars who spin a lot of events.

✯ Spin Queen

✯ - Obvious title to fans of the Star Destiny Wheel.
✯ Rise Legend ✯ - See below.
✯ Rise Master ✯ - Rise Star Gaming VIP exclusive tag
✯ Rise Star ✯ - Get admitted to the Rise Star Gaming VIP group
✯ Warden's Fan ✯ - Earn friendship with both Warden Stillwater and Celestial Warden, as well as gain admittance to the Rise Star Gaming VIP group.

✯ Rise Lord

✯ - Alternate owners tag for Rise

✯ Rise Chief ✯ - Alternate moderators tag for Rise
✯ Gunk Knight ✯ - Male avatar exclusive tag for Rise Gunking.
✯ Gunk Queen ✯ - Female avatar exclusive tag for Rise Gunking.
✯ Gunk Master ✯ - Only given to those truely influenced in the art of Rise Gunking.
Rise Legend
To Earn the ✯ Rise Legend ✯ tag you can do one of many ways: